WELCOME TO OUR BATHROOM PACKAGE
RENOVATION GUIDE
Here you will find everything you need to turn your home, investment or holiday home bathroom into a functional, expertly appointed & stylish space.
ALL INCLUSIVE PACKAGES TO SUIT ANY BUDGET & STYLE
Want to renovate your home, investment property or holiday home bathroom, but don't know where to start? Does a bathroom renovation feel like a daunting task of selecting a style and finding a multitude of trades?
At Capital Bathrooms, we make it easy with our ALL INCLUSIVE bathroom packages. We offer a variety of streamlined styles and package inclusions to help you maximise your properties return and help make your decisions easy. Choose the package collection and colour concept that best suits you, and we will take care of the rest.
OUR PRE-SELECTED BATHROOM DEALS INCLUDE:
You will be amazed how quickly we can support you in renovating your bathroom or laundry, providing a more functional space that is not only ideal for relaxation but can increase your property rental and resale value.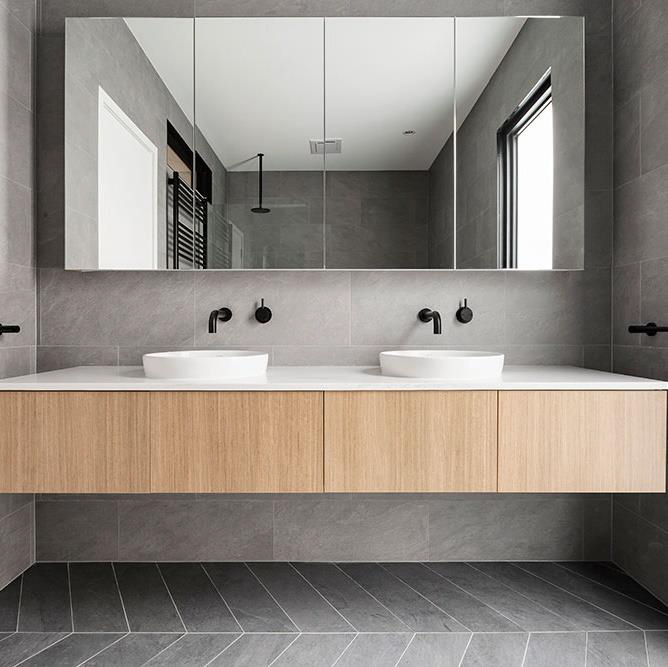 Our Bathroom Renovation experts are here to help you plan your design, from the first step to the
finished space. Providing economical and premium quality options that include the latest in bathroom
renovation trends, water-saving technologies, and easy to clean products suited to any budget or style.
Our bespoke service starts with Capital Bathrooms:
YOUR NEXT STEPS THEN INCLUDE:
Our bathroom package collections offer value for money and simplicity. Each package has been crafted to save money and time by choosing a range of pre-packaged inclusions based on current trends. All packages include deconstruction of current bathroom, bath, shower screens, tiles, water proofing, designer tapware, vanity, toilet, mirror, towel and toilet roll holders and more.
WHEN YOU'RE LOOKING TO CREATE YOUR OWN PACKAGE
If one of our pre-selected collections is not suited to your space, our Renovation Specialists can support you with custom bathware selection and design. Offering access to our preferred suppliers, clients can arrange a private consultation to discuss the latest tile trends and your bathroom inspiration.