Spring Bathroom Decoration Ideas
As the seasons change, so does home decorating – while replacing the wreath on the front door is straightforward, it might be harder to know how to add seasonal touches to places like bathrooms and laundry. Here are some ideas on how to bring the upcoming spring to your bathroom décor.
Spring clean: Start your seasonal update with a deep clean before adding artsy touches and fluffy towels. Remove all the clutter from the surfaces and scrub your toilet, basins, shower and bath. Finish with walls, windows and floors. It will leave you with a perfect canvas to get creative.
Change or add artwork: Warm tones for autumn, red and green for the Christmas season and blue and yellow tones that evoke a Greek holiday for summer. But what colours do you think when it comes to spring? As long as your bathroom is a neutral colour, you can pick and choose the colour of any spring flowers; what about lilac, pink peony or bright yellow daffodils? Get a couple of stylish prints and frame them in various sized frames to layer. Don't stop there; look out for beautiful vases, statues or lanterns to be placed around.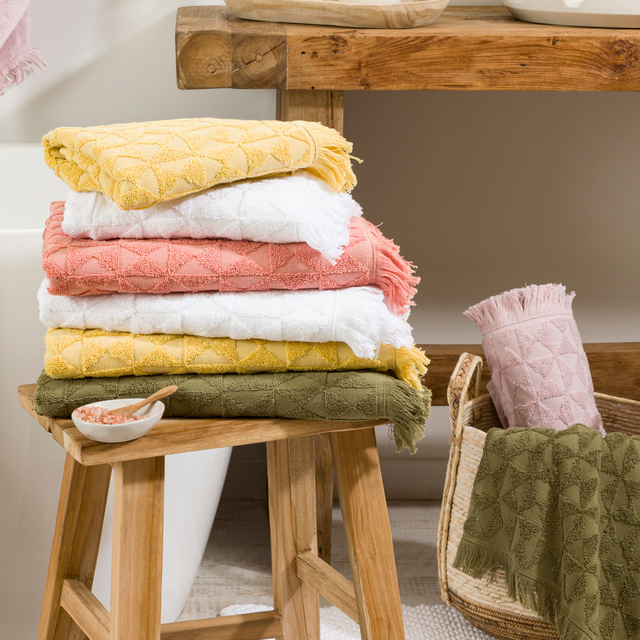 Swap bathmats and towels: Replace the thick and dark winter mats and towels for a new spring edition. Depending on what you decided for your artwork, you could add more flower motifs, embroidery or go for bold colours or/and patterns.
Add a new scent: From the hand soap at the sink to an air-freshening plugin by the counter, there are lots of ways to imbue spring smells in your bathroom to celebrate the time of year. Pick something with a clean smell to highlight what defines this season — something like rain fresh or a floral fragrance works well.