Summer Fragrances For Your Bathroom
This summer, boost your mood and unwind with fun, fruity fragrances to transform your bathroom into a beautifully summer-scented oasis.
If your bathroom needs a summer upgrade, the quickest and most straightforward way to do so is to inject a signature scent. From fresh plants and herbs, diffusers, candles to essential oils, there are a whole host of ways in which you can put your stamp on your bathroom space.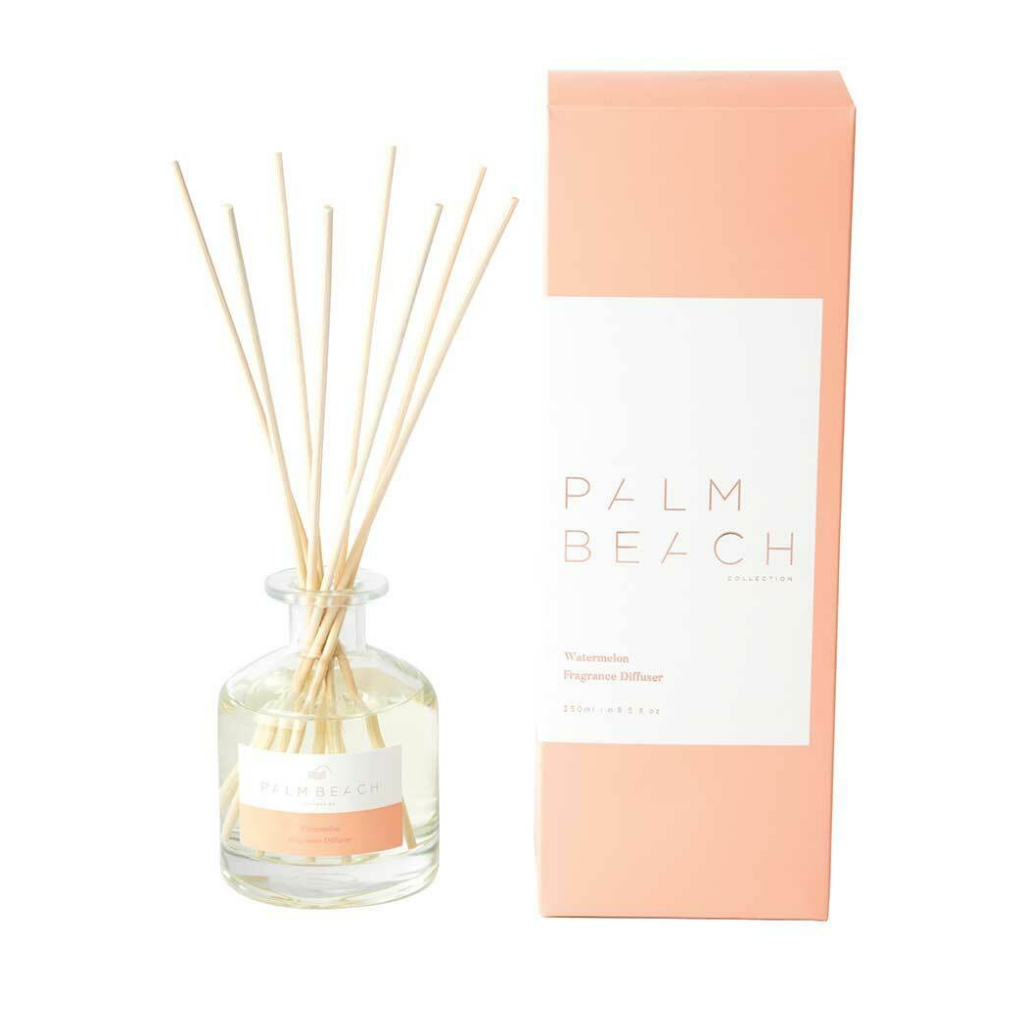 Disperse subtle scents throughout your home with the Palm Beach Collection Diffuser in Watermelon. Top notes of sparkling berries and citrus. mid notes of melon, strawberry, lilac, geranium, apple and green leaves. Finished with bottom notes of light musk. This fragrance reminds you of ripe, juicy watermelon wedges – just like the real thing! Made in Australia, the rattan reeds slowly draw the elegant scent from the glass bottle and fill your home with perfume for up to five months. It's a lovely piece that ensures your home is always feeling fresh. 
Watermelon Palm Beach Collection Reed Diffuser – Freedom 
Velvety peach and fresh citrus notes are blended with aromatic black tea and soft floral notes for a delicious, fruity fragrance. Creates a soft, delicate scent that is one of the most cost-effective ways to perfume any room. Gently pour ten drops into the diffuser for the best fragrance experience.
Peach & Black Tea MoodMist® Fragrant Oil – Dusk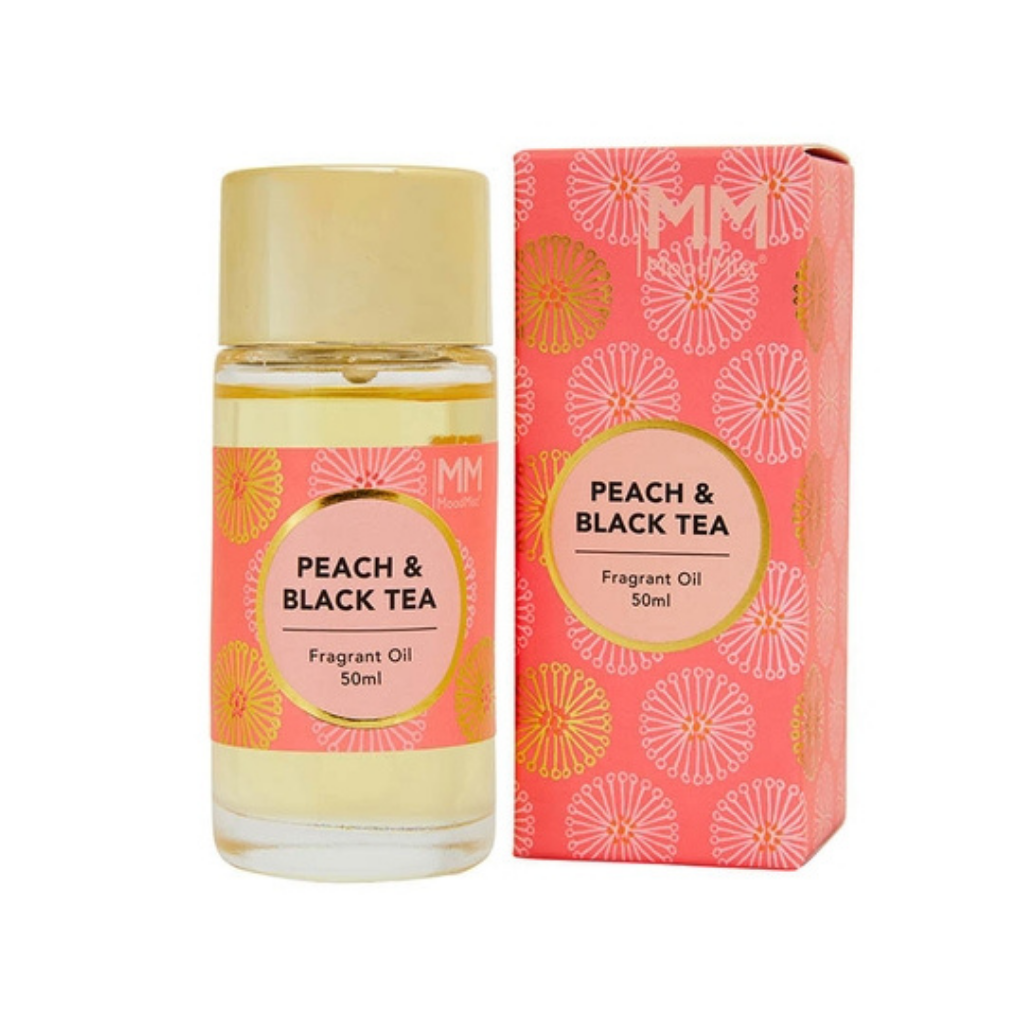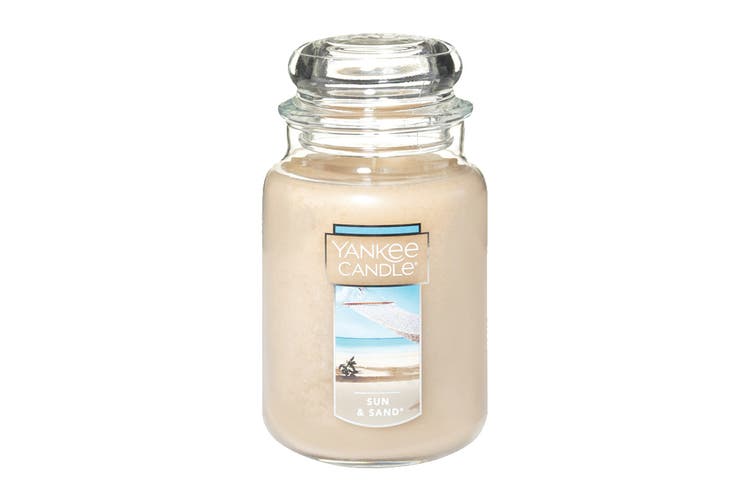 Sun & Sand Yankee candle provides up to 110 hours of soothing fragrance designed to create a welcoming home for family and friends. A breeze of sweet orange flower, lemony citrus, fresh lavender & powdery musk.
Yankee Original Large Jar Candle – Sun & Sand – Matt Blatt
A refreshing and uplifting blend of bergamot, citrus, ylang-ylang & musk offers a new range of soft and elegant scents that will enhance any home.
Home Republic Dakota Home Fragrance Summer Rain Diffuser – Adairs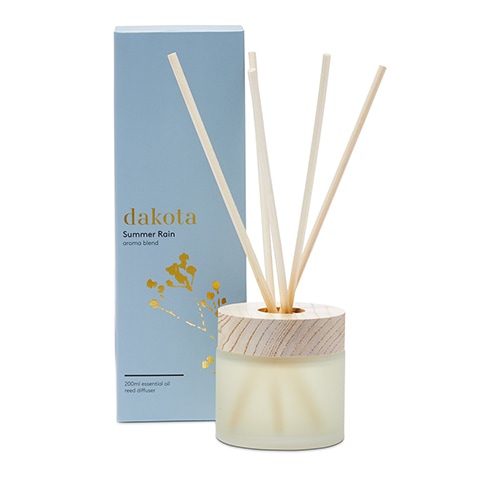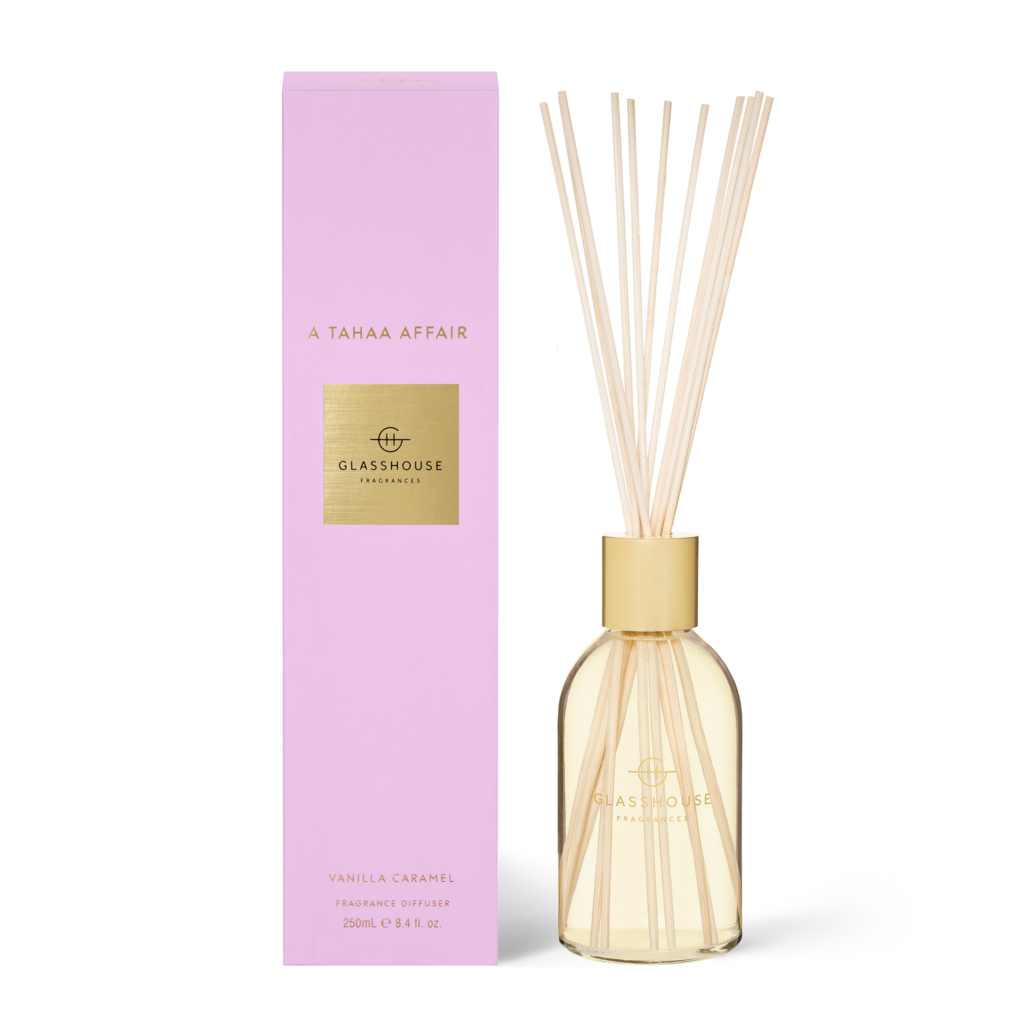 A clever flameless scent solution for uninterrupted ambience. Ambrosial with lush pineapple, caramel and coconut, it'll transport you to the beaches of Tahaa.
A Tahaa Affair Diffuser – Glasshouse
Take a stroll through a flourishing botanical garden with this BOTANICAL cedar candle from Salt & Pepper. Beautifully packaged, you'll instil focus and calm into your space with this high-end blend of raspberry, cedarwood and vanilla. With a burn-time of 25 hours, this delightfully woody and sweet aroma derives from European-sourced essential oils, which comes encased in a contemporary glass vessel to suit any space.
BOTANICAL Cedar Candle – Salt & Pepper