Wall Panelling for Bathrooms
If you want to add elegance and sophistication to your bathroom, wall panelling and custom trim are wonderful choices for finishing the walls. Wall panelling has been shown to have a significant impact on the appearance and feel of any bathroom.
Bathroom Box Molding
One of the most straightforward and basic bathroom wall panelling options available. It entails glueing or nailing wood strips to your existing walls (or ideally both) and then painting the entire wall to match. You may alter the size of the boxes to create squares, rectangles, or a combination of the two, as well as the thickness of the boards to achieve practically any look.
Pro Tip
Paint the walls and mouldings the same colour.
Bathroom Vertical Wall Panelling
Vertical panelling is one of the simple ways to add height and openness to a small space. That's why vertical wall panelling works so well in bathrooms. It's a small element that adds depth and aesthetic intrigue to your walls. Painting your panelling elevates your design and gives the room a more modern and clean feel.
Because it creates texture in a clear, straightforward way, vertical wall panelling may be used in almost any area. Shiplap may be applied as horizontal and vertical wall panelling, one of our favourite features.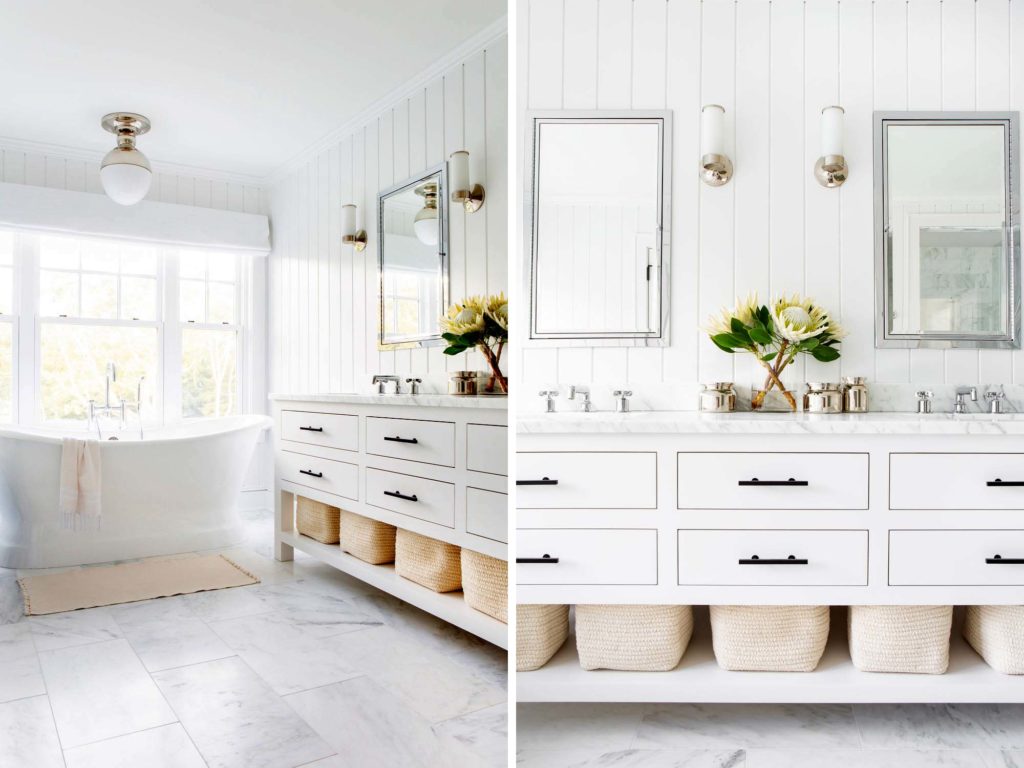 There are so many other options and designs you can use, speak to our in house designer to see what suits you and your bathroom best.