Spring Bathroom Fragrance Ideas
Spring is almost here, and adding a beautiful new scent to your bathroom is a perfect way to elevate it to a luxury retreat. If there's one word to describe this new-life-bringing season, it's fresh. To get into the spring mood, try scents along the lines of green tea, citrus, flowers of fresh fruit.
A small cotton pouch filled with dried flowers, the Lavender Perfumed Sachet is the traditional way to scent closed spaces.
Lavender Perfumed Sachet – L'Occitane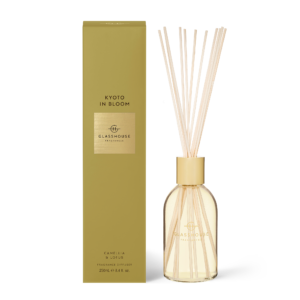 A clever flameless scent solution for uninterrupted ambience. Sweet, ethereal, translucent – like lotus and cherry blossoms caught in a spring breeze.
Kyoto in Bloom Diffuser – Glasshouse
A refreshing blend of clementine, sage and rosewood. Add to your diffuser to gently releases the scent into the air using ultrasonic technology to create a soft, delicate fragrance that is one of the most cost-effective ways to perfume any room.
Citrus Peel & Sage MoodMist® Fragrant Oil – Dusk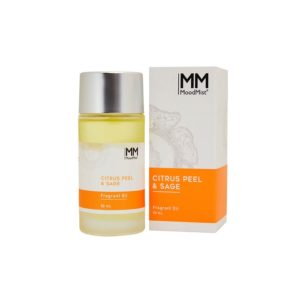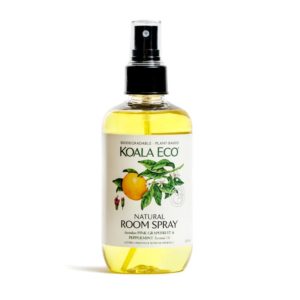 Allow this uplifting mix of pink grapefruit and refreshing peppermint to lift your spirits, help keep insects at bay, and bring the scent of 'real' Australia into your home.
Natural Room & Linen Spray – Koala Eco
Fresh cut Ginger with Bergamot and Mandarin. The sensual White Tea body is lifted by a crisp Watery Effect given by the Iced Cucumber. White Pepper and Musks add warmth to the background. This is the scent of fresh luxury and opulence.
White Tea and Ginger Flowers Oil – Scent Australia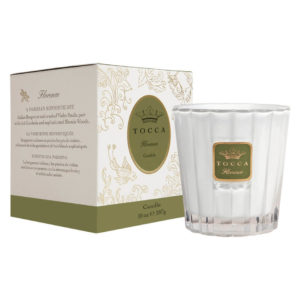 Fill your space with the sophisticated scent of TOCCA's Florence. This luxurious, hand-poured candle will scent your home with notes of bergamot and gardenia, taking you back to the uncomplicated times of old-world Paris. 
TOCCA Florence Candle – Mecca